Hi everyone!
Since I've been away from blogging, I've had SO many ideas for it that I've been working on – including a couple of original book tags! I absolutely love doing book tags, and I realised that there were so many things out of the bookish world that I love, so I thought why not combine them!
This is the first of my original tags, and focuses on one of my favourite TV shows EVER – Brooklyn Nine Nine! It's one of my feel good shows and I had inspiration to create a book tag ages ago and I'm FINALLY getting around to making it come to life!
Jake Peralta;
A protagonist that you can't help but love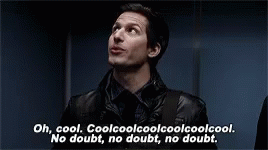 Josh from Josh and Hazel's Guide to Not Dating by Christina Lauren! He's just so adorable, and so cute around Hazel I just loved him from the moment I met him!
Amy Santiago;
Strong female character
Deanna Madden from The Girl in 6E – wow is she a strong female character! She's a camgirl with a huge secret, but she definitely knows her own mind! She doesn't let anyone break her down for anything, and is always proud of what she does!
Gina Linetti;
Favourite book including royalty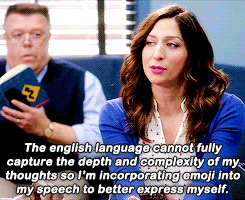 FURYBORN BY CLAIRE LEGRANDE!!! I recently read Kingsbane (the sequel) and I am OBSESSED WITH THIS SERIES. It's so intriguing, heartbreaking and just absolutely brilliant!
Terry Jeffords;
Book that has the best character development
A Reaper at the Gates by Sabaa Tahir – the difference in the characters compared to book one is insane. They are so well developed, it's truly like being their friends and following them changing throughout the story as you would in life.
Raymond Holt;
Book that was boring at first impression, but turned out to be amazing
Harry Potter and the Philosophers Stone – I actually found the start of this series super boring and actually DNF-ed it a couple times! However once I started getting in the flow of things, I realised how brilliant it all was!
Charles Boyle;
Character who provides the best comedy relief in tense moments
Jace Herondale (TMI) – Honestly he has to go through SO much in this series, but when times get tough you can guarantee he's trying to lift the mood with some sort of humour…even if it doesn't go down too well at times.
Rosa Diaz;
A character you love, but who could kill you in a second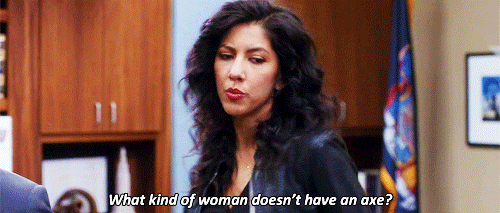 Mia Corvere (Nevernight) – the assassin love of my life! I love her and everything she stands for but BOY would I not want to get on her bad side…
Hitchcock & Scully;
Favourite duology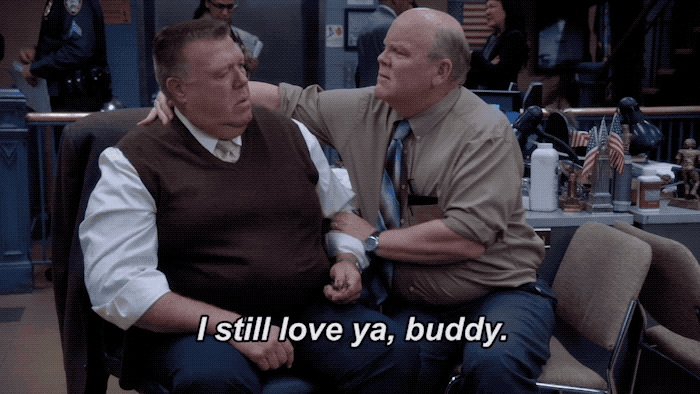 This one for me is definitely Six of Crows and Crooked Kingdom by Leigh Bardugo! I absolutely ADORE this duology and fell in love with it right from the first page!
Cheddar;
Favourite furry companion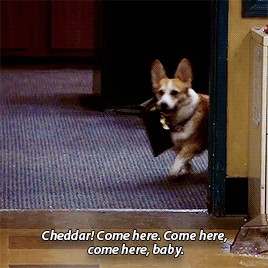 Manchee from The Knife of Never Letting Go by Patrick Ness – A TRUE ANGEL AMONG US.

Thank you for joining me for this book tag, I loved creating it! I have a couple more original tags up my sleeve that I hope you'll love too – so fingers crossed! Let me know if you liked this tag, and if you do it please link me so I can see it!
Leave a comment or a link below!
I Tag:
Sarah – Book Hooked Nook
Layla – Readable Life
Aoife – Pretty Purple Polka Dots
Until next time,
Keep Reading!
Meggan x