Hi everyone!
I'm back with a new book tag! I have quite a few to catch up on, but I thought I'd start with this one! I saw this one ages ago on A Dreamers Library and knew I wanted to do it!
Rules:
Thank the person who tagged you and link back to their post
Link to the creator's blog (booksnest.co.uk) in your post
Answer the questions below
Tag 10 others to take part
ENJOY THE TAG!
A book that a certain friend is always telling you to read 
A Reaper at the Gates – MARIAM I'M GETTING THERE I PROMISE.
A book that's been on your TBR forever and yet you still haven't picked it up
The Wrath and the Dawn has literally been on my TBR for as long as I've been blogging and I have no idea why I haven't picked it up!
A book in a series you've started, but haven't gotten round to finishing yet
I still need to read literally the entire rest of the Dexter series! I read the first one and haven't yet gotten to the rest.
A classic you've always liked the sound of but never actually read.

The Picture of Dorian Gray has been on my TBR for SO long, and I have no idea why I've not read it yet!
A popular book that it seems everyone but you has read.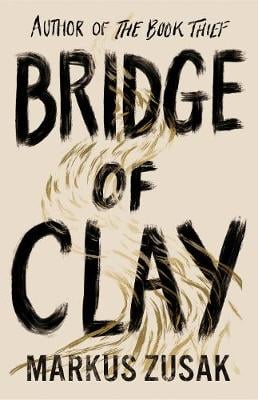 Bridge of Clay by Markus Zusak – I still need to finish it!
A book that inspired a film/TV adaptation that you really love, but you just haven't read it yet.
The Darkest Minds has been on my TBR for so long, I keep putting it off for some reason!
A book you see all over Instagram but haven't picked up yet.
Circe – it seems so good, but I'm just also very wary as to whether it's my thing.
I tag:
I hope you all enjoyed this tag! I loved doing it, and exposing just how many books I really need to get around to reading!! What do you think to my answers? Which books should I get to first?
Until next time,
Keep Reading!
Meggan x