Hi everyone!
I'm back again with another tag (I'm absolutely loving them if you can't tell!) and I'd like to thank my lovely Sarah from BookHookedNook again for tagging me!
Let's get into it!
#NOTALL COVER CHANGES – A COVER CHANGE YOU LIKED
The Vampire Academy covers – they looks so nice now and I really hated the original!
#NOTALL ADAPTATIONS – AN ADAPTATION YOU LOVE MORE THAN THE BOOK
Nerve by Jeanne Ryan – it's rare I like the film more than the book, but this was a book I really didn't like at all!
#NOTALL TROPES – A TROPE YOU'LL NEVER TIRE OF SEEING
Slow burning love – much better than constant insta-love!
#NOTALL INSTALOVE – YOU INSTALOVED THIS INSTACOUPLE
Cress and Thorne – they are absolutely ADORABLE and I'm still not okay!
#NOTALL LOVE TRIANGLES – AN EXAMPLE OF LOVE TRIANGLE DONE WELL
The ACOTAR series – Tamlin vs Rhysand is AMAZING!
#NOTALL PARENTS – BOOKISH PARENTS THAT, YOU KNOW, PARENT!
Cassidy's parents in City of Ghosts – they are really the best bookish parents and do everything for Cassidy!
#NOTALL VILLAINS – A VILLAIN YOU LOVE
ALL OF THEM. However Nova is my favourite "Villain" at the moment!
#NOTALL CHOSEN ONES – A CHOSEN ONE YOU CAN GET BEHIND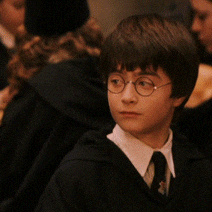 I'm going to keep Sarah's answer and gif for this one because…ACCURATE?
#NOTALL HYPED BOOKS – A BOOK THAT LIVED UP TO THE ACCLAIM
The Hate U Give by Angie Thomas – I ADORE THIS BOOK CAN YOU ALL PLEASE READ IT.
#NOTALL FANTASY – A BOOK YOU'RE NOT KEEN ON FROM YOUR FAVOURITE GENRE
The Lie Tree by Frances Hardinge – I love her other books but this was really not something I liked at all.
#NOTALL SCI-FI – A BOOK YOU LIKED FROM A GENRE YOU DON'T OFTEN READ
The Sun and Her Flowers – I don't read poetry very much but I am so very in love with this book, it was wonderful
I honestly loved this tag, thank you again to my lovely Sarah for tagging me in this!
I TAG:
Lois – LoisReadsBooks
Lori – Majestic Reading
Until next time,
Keep Reading!
Meggan x