Hi everyone!
I'm back with my second post on this wonderful Tuesday with a super exciting book tag! This tag was created by A Clockwork Reader and I saw it on Howling Libraries and thought it looked so fun!
I absolutely love Avatar, and I've never seen a tag like this before so I'm excited!
WATER:
Katara and Sokka:
Best Sibling Relationship
I really love Mirabella's relationship towards her sisters in Three Dark Crowns by Kendare Blake! I know it's not ideal obviously, but her love for them when they don't feel the same is just so lovely.
Yue:
Favorite Star-Crossed Lovers
Definitely Blue and Gansey from The Raven Boys! I loved their relationship so much, and was rooting for them since the very start!
Blood Bending:
A Book with Disturbing Content
The Lovely Bones is one of the most disturbing books I've ever read. I can't say much as to why it is without spoiling it, but I just can't cope with it at all.
---
EARTH: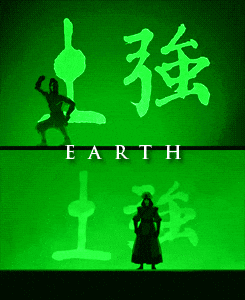 Toph:
A Character with Surprising Strength
I recently read Allegedly by Tiffany D. Jackson, so I'd say that Mary has a surprising strength in all honesty. She goes through so much, and has already been through so much, she really does have an amazing inner strength.
The Tales of Ba Sing Se:
Best Short Story/Poetry Collection
Without a doubt this is The Sun and Her Flowers by Rupi Kaur – I cannot recommend this book enough!
Kioshi Warriors:
Best Warrior Character
LAIA FROM AN EMBER IN THE ASHES! What a QUEEN she is even without being a trained warrior!
---
FIRE: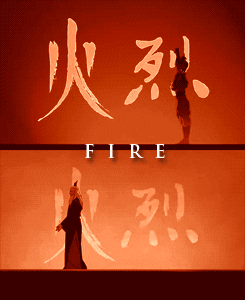 Zuko:
Best Redemption Arc
Honestly? Zuko is the BEST example of this because damn he has some major redeeming moments! However other than Zuko I think I'd say
Iroh:
Wisest Character
Dumbledore is probably the wisest character I've ever read about, he always knows exactly what to say and what to do!
Azula:
Best Downfall
Adam Kent from the Shatter Me series has the best downfall ever. He slowly gets revealed, you see his true colours and it is EVERYTHING.
---
AIR:
Appa:
Favorite Fictional Animal/Pet
Definitely Mr Kindly from the Nevernight series! I absolutely ADORE him so much, and wish I had a best friend and pet like him!
Aang:
Purest Cinnamon Roll
Oh I mean I REALLY want to say Jem (obviously) but I have to say Cress from The Lunar Chronicles! What an absolute beauty she is, her determination and naivety is everything and I love her!
Avatar State:
A Stubborn Character
Bella from Twilight is so stubborn! The Cullens can say to her "don't do this or you will die" and you can guarantee she will still do it!
There we go! I hope you enjoyed this tag, because I know I did! I really want to go and re-watch the series now so I might have to!
I don't tag anyone in particular – so if you want to do it then consider yourself tagged!
What did you think to my answers? Leave a comment below!
Until next time,
Keep Reading!
Meggan x