Hi everyone!
Can someone please explain to me how it's almost July??? I'm pretty sure it was February like yesterday? Anyway since it's the middle of the year almost, it's time for one of my favourite tags ever!
I can't believe it but I've already read 82 books this year???? WHO AM I??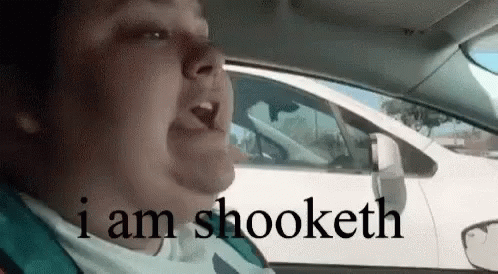 Let's get into some of my favourite reads of the year!
BEST BOOK YOU'VE READ SO FAR IN 2018?
Okay so in true Meggan style I MAY or may not be cheating for this question and choosing three of my favourite books….PLEASE HOW CAN I CHOOSE JUST ONE BOOK???
Children of Blood and Bone by Tomi Adeyemi – WHAT A DEBUT NOVEL OH MY LORD. I couldn't put this down the entire time I read it and I am still shook over it. I need book two now! Find my review here!
The Sun and Her Flowers by Rupi Kaur – Mariam bought me this for my birthday and I am in love. So many poems stood out to me, and I tabbed some of my favourites, and let's say I TABBED NEARLY EVERYTHING. I am so so in love.
Satellite by Nick Lake – I read this at the start of the year and absolutely adored it. It honestly made me cry so much and was one of the most beautiful books I've read. The Martian for YA – read my review here!
BEST SEQUEL YOU'VE READ SO FAR IN 2018?

HA okay yes I am cheating AGAIN but let's be honest – are you even surprised at this point? Once again I'm choosing three favourites because I CAN'T CHOOSE!
Ignite Me by Tahereh Mafi – This is 100% my favourite book in this series, and I just couldn't put it down the entire time I was reading it.
Obsidio by Jay Kristoff and Amie Kaufman – I am deceased and destroyed after this, but it is perfection in a book!
Lord of Shadows by Cassandra Clare – EMMA AND JULIAN DESERVE THE WORLD AND THAT ENDING LITERALLY IS THE WORST (IN THE BEST WAY)
NEW RELEASE YOU HAVEN'T READ YET, BUT WANT TO?
Once again I'm using three answers because please send help, I can't make a decision at all!!!!!
Legendary by Stephanie Garber – I loved Caraval so why I haven't read this yet I don't know! I can't wait to catch up with this world, and probably cry waiting for Finale!
Warcross by Marie Lu – I just recently got this book after waiting FOREVER for it to be released in paperback, so now I am finally ready to read it and love it!
All The Crooked Saints by Maggie Stiefvater – Maggie is one of  my favourite authors, and once again I've been waiting for so long, and now I finally have it so I can't wait to do it!
MOST ANTICIPATED RELEASES OF THE SECOND HALF OF 2018?
Bridge of Clay by Markus Zusak – The Book Thief is my favourite book of all time, so when I heard that he was releasing a new book of course I freaked out and pre-ordered it! I am so ready to read a new book by Markus.
Notes on a Nervous Planet by Matt Haig – Reasons to Stay Alive genuinely makes me happy whenever I am down, and always gives me hope so I can't wait to read the next one.
BIGGEST DISAPPOINTMENT OF 2018 SO FAR?

The Versions of Us by Laura Barnett – I really didn't get on with this book at all, and actually had to DNF it. I really hate DNF-ing books, so I only do it when ABSOLUTELY necessary and this was it unfortunately. I didn't catch on with the writing and the switching of times and POV's.
BIGGEST SURPRISE OF 2018 SO FAR?

Sunflowers in February by Phyllida Shrimpton – Honestly this book is just everything. I never knew how brilliant it would be, and it really just seemed like a quick read but it turned out to be so beautifully written, and so emotional with some beautiful messages. I love it so much, my review is here!
FAVOURITE NEW AUTHOR?

Rupi Kaur – As I said at the start, Mariam bought me The Sun and Her Flowers for my birthday and ever since then I have just been OBSESSED. I went out and bought Milk and Honey literally the day after I finished it and read it in two days. I am so in love with her writing.
NEWEST FICTIONAL CRUSH?

Victor Vale from Vicious (V. E. Schwab) – WHAT AN ACTUAL CATCH HE IS! Yes, he might not always have the best intentions in life, but I mean he is still a pretty good guy right? I love him and I am SO ready for Vengeful!
NEWEST FAVOURITE CHARACTER?

Rumer Cross from Vicious Rumer (Joshua Winning) – Okay but let me tell you, Rumer is a QUEEN. As I said in my review (which is also printed in the physical book – how amazing!), Rumer is definitely Jessica Jones meet Ellen Ripley, and she is just brilliant! My review is here!
BOOK THAT MADE YOU CRY?

The Dollmaker of Krakow by R. M. Romero – This book is beyond beautiful and reminds me so much of The Book Thief. The magical realism is done perfectly and the ending broke my heart in so many ways.
BOOK THAT MADE YOU HAPPY?

Warlock Holmes: My Grave Ritual by G. S. Denning – Oh how I love this series, and this newest addition to the book makes me so happy! I love returning to the world of Warlock and John and this just made me smile the entire way through!
FAVOURITE BOOK TO MOVIE ADAPTATION OF 2018 SO FAR?
Fifty Shades Freed by E. L. James – I LOVED THIS SO MUCH.
FAVOURITE REVIEW WRITTEN SO FAR IN 2018?
Rafferty Lincoln Loves… by Emily Williams // Review – I absolutely loved writing the review for this book. It was so much fun to write and the book was just so brilliant I couldn't wait to share it with the world!
MOST BEAUTIFUL BOOK YOU'VE BOUGHT THIS YEAR?

Eve of Man by Tom and Giovanna Fletcher – The gold! The shiny parts! The NAKED BOOK COVER. Everything about this is just beautiful and I really think it's just so stunning with and without the dust jacket!
BOOKS THAT YOU WANT TO READ BY THE END OF THE YEAR?
Artemis by Andy Weir – I really loved The Martian and after getting this book at Christmas I can't believe I haven't read it yet!
Allegedly by Tiffany D. Jackson – I am so ready to read this but I almost 100% think that this is going to be a book that definitely makes me cry!
I love doing this tag so much every year! I love seeing how my answers change and also to see whether I've actually read the books I intended to by the end of the year!
I really hope you enjoyed this post – I had so much fun making it! What are your answers to these questions? What do you think of my answers? Let me know below!
Until next time,
Keep Reading!
Meggan x