Hi everyone!
So if you've been on my blog for longer than 10 minutes you'll know that I absolutely ADORE Stephen King and everything he does, and although I've not seen a lot of the adaptations he's created, I have seen some brilliant ones so I thought I'd share some of my favourites!

IT
I saw this movie (the original!) quite a while back, and for someone who is absolutely terrified of clowns, I'm impressed I managed to get through it! I did however absolutely love it, and it's terrifying Pennywise – Tim Curry is so brilliant! I loved the book, and could watch this film so much, it's brilliant!
The Shawshank Redemption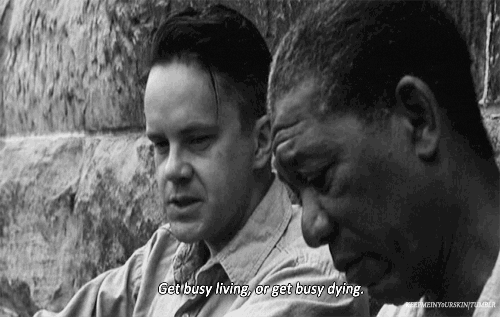 I watched this film at my partners house, and I couldn't believe I hadn't seen it yet because it was amazing. Yes, it's quite a long film and seems very daunting but there's a reason it's the highest rated film on IMDB! Beautiful and memorable and also I adore Morgan Freeman ok?
The Green Mile
THE TEARS. OH THE TEARS ARE REAL. This is 100% my favourite Stephen King adaptation that I've seen so far. It actually still makes me cry because I just loved this so much, I was NOT OKAY. I'm still yet to read the book, but am I ready to put myself through that again? NOPE.
There we go! I forgot to mention the TV series for 11/22/63 which I also LOVED! What are your favourite adaptations of King's? Leave me some recommendations!
Until next time,
Keep Reading!
Meggan x